There is "no negotiation" on prioritising student mental health, the universities minister has told vice chancellors across England.
In a letter to university heads, Sam Gyimah has called for greater leadership from the top to help make the issue a key focus.
Writing to them as Freshers' Week gets under way, the minister said he was asking for their support in one of the "immediate challenges" faced by the country and sector.
"I want to protect this hugely positive experience for all those starting their new, exciting chapter," he said.
Adding: "With the new academic year upon us, I'm sure you would agree that good mental health and wellbeing underpins successful participation and attainment.
"Collectively, we must prioritise the wellbeing and mental health of our students – there is no negotiation on this.
"To make this happen, leadership from the top is essential."
Thanking the institution heads for their role in helping educate the next generation, Mr Gyimah also said a system-wide approach to addressing student mental health and wellbeing was "critical".
He said that while the University Mental Health Charter will go live in the next academic year (2019/20), "we should be acting now – as institutions and as a society".
Mr Gyimah asked the vice chancellors to engage in the consultation into the charter when it is rolled out early next year.
"I want universities to use the build-up to the Charter launch to review what mental health practice is in place and improve areas that are inadequate," he explained.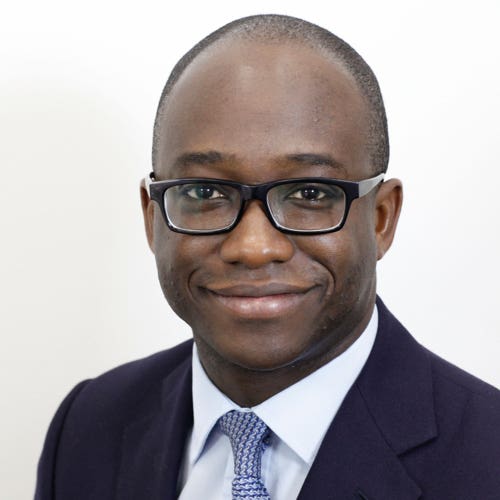 Mr Gyimah signed off the letter by saying: "I send you and your staff my very best wishes as you embark on the new term ahead.
"And I very much look forward to hearing more on the progress you're making with your pastoral care offer as I continue to meet with institutional leaders in coming months."
Professor Steve West, chairman of Universities UK's mental health in higher education advisory group, said: "Universities take seriously their duty of care to these young adults if they get into difficulties.
"We are proud of the work done by student support and welfare services around the country.
"With Papyrus, we have also recently published guidance to help university leaders prevent student suicides."
He added: "With 50% of school leavers now entering higher education, our mentally healthy universities will play a leading role in supporting a generation of young adults to thrive and succeed.
"We welcome the minister's focus on this issue and his support for the sector to achieve this transformation."